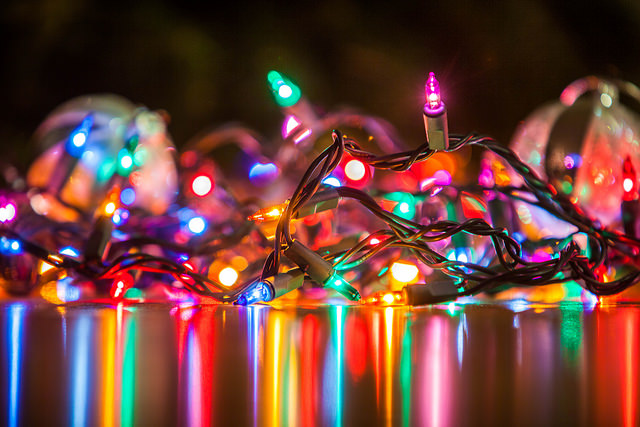 Decorations and Storage for the Holidays
A neat house is a happy house, at least that's what my mom used to tell me.

My parents always made sure that there was a place for everything and everything was in its place. Because of this, my own family now enjoys many heirlooms especially during the holidays. As soon as those last bits of turkey and gravel leftovers are gone, it's time for the annual home decoration makeover. I really love the way Christmas lights transform our neighborhoods, and when my daughter was just a kid, we all would pile into the car and just go for after-dark drives to see all the charming lights and lawn decorations. It is part of our family history and one I hope I never outgrow.
The most important thing of course when you start breaking out all the hardware is to use and install it all safely. Here are some tips to keep your holidays safe and fun.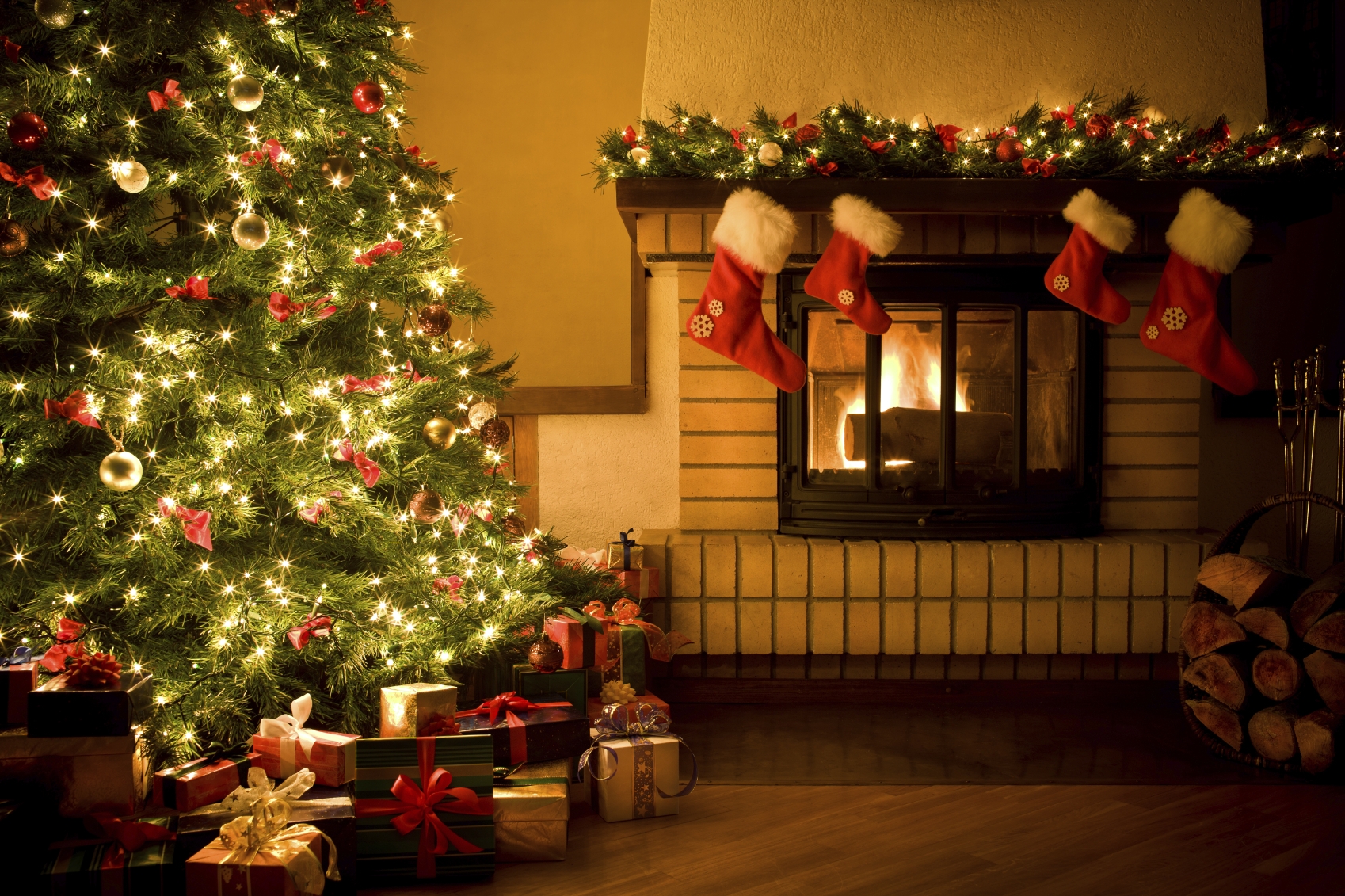 Inside/Outside
It is very important to use the right decorations depending on the environment. Don't use lights and extension cords intended for inside use outdoors. Always use exterior grade lights and power cords out in the weather and make sure to plug them into a proper exterior power outlet. Don't open a window and snake the extension cord to an inside wall socket. Outdoor outlets are wired with GFI (ground fault interrupter circuits) that will protect you and your family from short circuits. Also, they typically are grouped into separate circuit breakers in your service box with higher amp breakers.
When it comes to setting up interior lighting, especially with the Christmas Tree, be sure to not overload a single wall socket by using multiple power divider boxes or power strips. If you find that you are constantly popping the circuit breaker, divide the load with separate extension cords plugged into different wall sockets, even if that means running a chord into another room. You can see which circuit breaker feeds what rooms, by going in the basement or utility room and looking at their labels. If they aren't marked simply trip each one by moving it to the off position and have someone tell you which lights went out. To make turning the tree on and off easier, you can also use remote control boxes that use an IR remote. They plug in between the wall socket and the extension cord. Simply push the button and the lights turn on and off. Cool.
Saving Energy
I know, those old lights your dad and mom used 25 years ago have sentimental value, but really, they use a ton of power and really spike the electric bill. Replace them (gradually if you must), with newer LED lighting sets. Plus, LEDs are very inexpensive and will last forever, so you will be able to give them to your own kids. They also produce less heat so they're much safer when used to highlight walls, doorways and stair rails. By using less power, when replacing filament lights with LEDs, you'll find that you're not tripping those circuit breakers nearly as often or at all.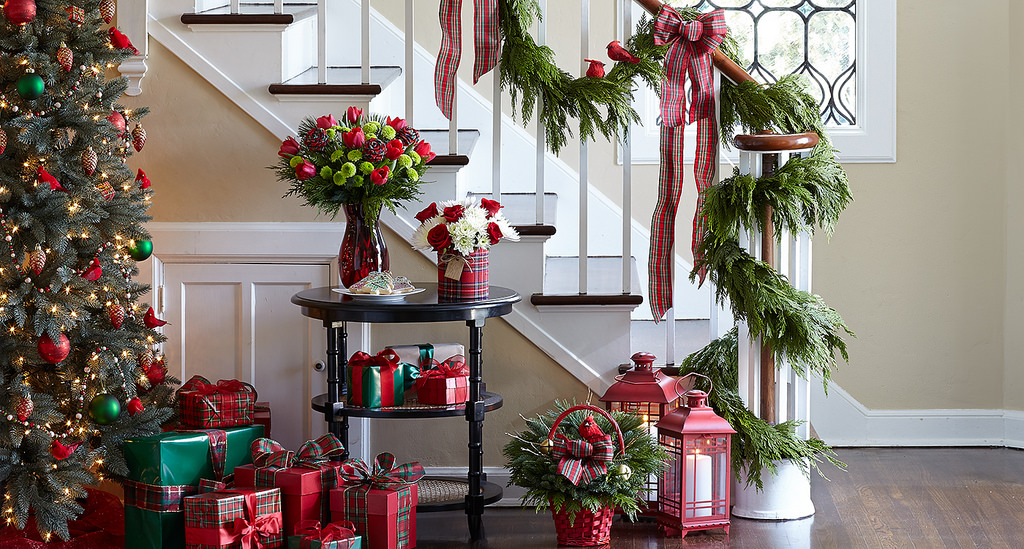 Tree Management
Generally, there's two ways to go when it comes to the actual tree you use for the holidays. Real, cut trees or, artificial. Each has its advantages but please, don't start an argument over it. Real trees for the most part are available from tree farms or from local sources like volunteer fire department donation drives.
I prefer to give my cash to the local firemen as it helps support them and allows them to maintain their equipment so important to the local public good. Make it a family outing. Everyone goes through several choices until finding that one perfect tree for the living room. If you go this way, keep the tree in its netting until you have it in its stand. Then, after you have your evergreen in place, make sure it is standing straight and true, not leaning one way or the other. Clip the netting and let the branches fall freely and relax for a couple of days before decorating.
The first thing to do is to string your lights. Start at the top and with the help of another family member, install the strands of lights close in, leaving the ends of the branches free for hanging ornaments. Take your time and use as many or as few lights as you like. Go with multi-colors or use mono-color sets. After the lights are secure, add your topper piece if you like. Doing this before the rest of the decorations are hanging will prevent damaging any delicate heirlooms. From here it is totally a personal thing. We add the ornaments as a family with everyone hanging their favorite items into place.
Tips:
With a real tree, cut about a half inch from the base of the tree and fill the base with water. Throw in a ground up aspirin and keep an eye on the water level every couple of days.
Cover the tree base with a nice skirt. This will keep wrapped presents from getting wet.
After the holidays, be sure to recycle your tree properly. Many communities have such services.
Artificial Trees
For many, the upkeep of a real tree is not practical and so one of the newer, more realistic artificial trees are a better choice. Often they come with the lights already wired in, and they take only minutes to set up. A less expensive stand often comes with the tree and there's no water or dropping needles to worry about. They may be a little more expensive than the free cut ones are, but you won't have to buy one every year and there's no recycling needed. Of course there's no reason to not drop a few bucks in the Fireman's donation bucket though.
Tips:
Really the best time to buy an artificial tree is the day after Christmas, as there will be an almost countless supply of them deeply discounted.
When you put the tree away, be careful not to damage any of the branches or lose any of the loose parts. One of those new fang-dangled tree bags is perfect.
If you have the space, store the tree upright in its stand, but please don't keep all the decorations on it. That sort of defeats the family decoration event.
And when it's time to take down all the trimmings, check out these clever storage ideas to help keep things organized and safe.
Grandma's Christmas Box
Protect precious or antique ornaments in archival boxes with dividers. The old boxes come in very handy and also block ultraviolet light and this protects your cherished ornaments from fading. If it's your first time around, you can also buy new storage boxes online and at Christmas Tree Shops and other mall destinations. Prices range from $30 to $50, depending on size, just be sure to look for acid-free cardboard dividers. Search for Gaylord Archival Ornament Preservation Boxes at Amazon.com.
For even less expensive storage, check out Homedepot.com. Look for the Sterilite 48 qt. Hinged Lid Ornament Box (it stores 45 Ornaments). This rugged container will last for generations and is priced under $10.
Christmas Tree Bags
Well, it doesn't take too many holiday seasons for the original box your Christmas tree came in to give up the ghost. What to do? Check out the Real Simple Holiday Tree Storage Bag, from bedbathandbeyond.com. Priced at less than $20, this soft sided duffle bag shaped container is a brilliant idea. Why didn't someone think of this years ago?
Twinkle Twinkle
Depending on the size of your Christmas tree, chances are you've already bought several packages of those twinkling Christmas tree lights. LED lighting sets save power compared to the older, larger and hotter filament lights, but how do you store them so they don't get all tangled making you feel like a scrooge? Head over to Kohls and pick up the Trademark Home String & Store Christmas Light Reels. Priced at less than $14, these reels work with Christmas lights as well as your extension cords. Rugged construction ensure they'll last season after season. And, the included zippered bag makes storage easy.
Lightshows
Growing in popularity for exterior home decoration are the new generation of Projectors and Spotlights. Requiring only an exterior grade extension cord, the fun lightshows come in several styles and prices range from $20 to over $100. These self-contained units are designed to weather the cold climates and are water-proof. But, the best part of using projectors however is after the season's festivities are done, you simply unplug them and roll up the power cord. Save the box and use it to help keep your holiday storage closet clutter free.
So, that's it. Regardless of your religion or spiritual beliefs, the great amount and variety of decorations available today allows you to come up with a home that's truly unique. You can make your home and yard as simple or as showy as you like. And as with everything else that involves the family, it all serves to strengthen our bonds and memories that enrich all our lives.
–Edward Carl