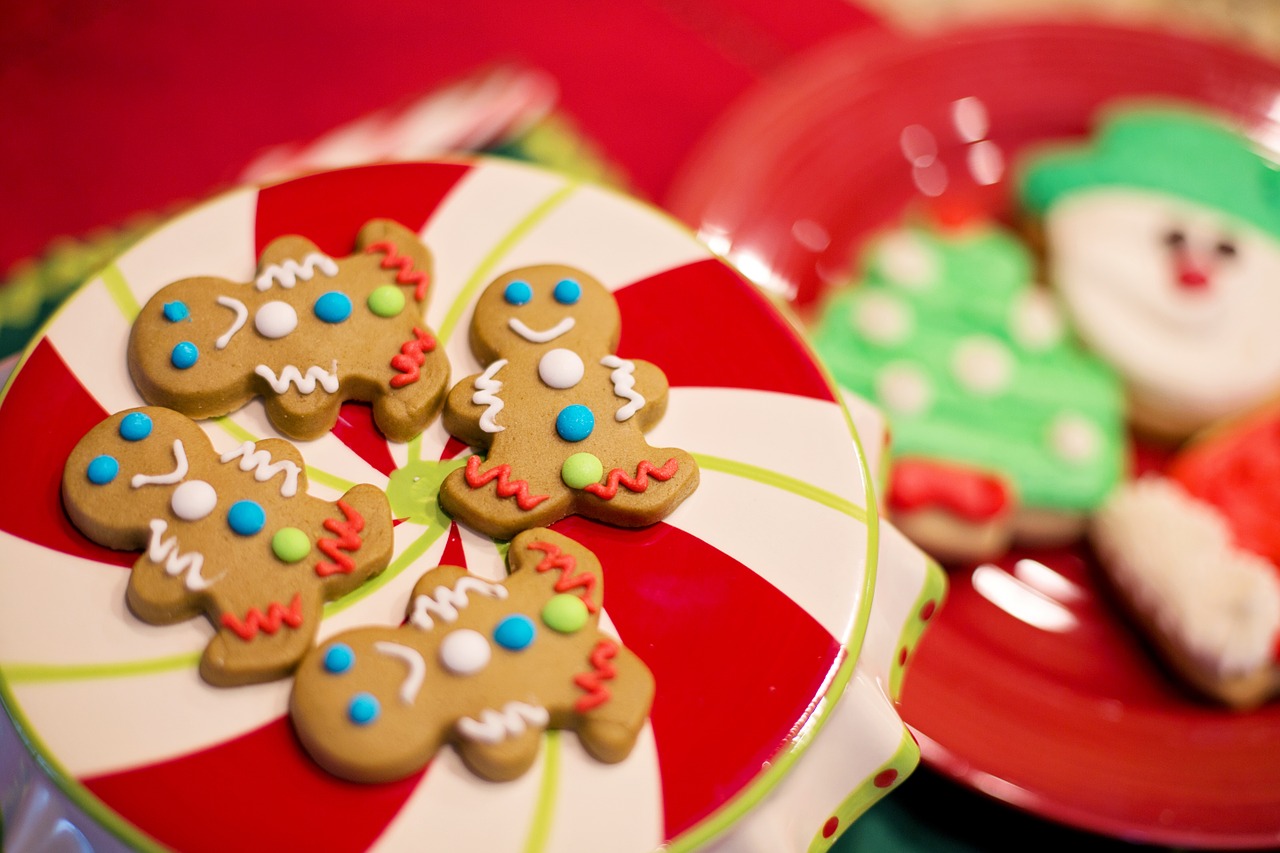 Santa Loves Cookies!
The holiday season is full of family traditions. If there's a Christmas tree in your living room and you have little ones, then chances are Santa Claus is a big part of the magic that warms your heart. Even if you don't celebrate for the holidays with the tree and old St. Nick, there's no denying that anyone loves homemade cookies. Some see it as a low-level bribe to insure not getting a lump of coal in their stocking, while others know better. Alongside the cookies is a glass of milk and a plate of carrots for the reindeer. These are an excellent source of carbs for the big guy and reindeer to ward off the cold and help them with an energy burst to complete their appointed rounds.
And here's a little secret we learned from an unauthorized interview with some of Santa's helpers, "Homemade cookies produce much better presents and gifts than store bought."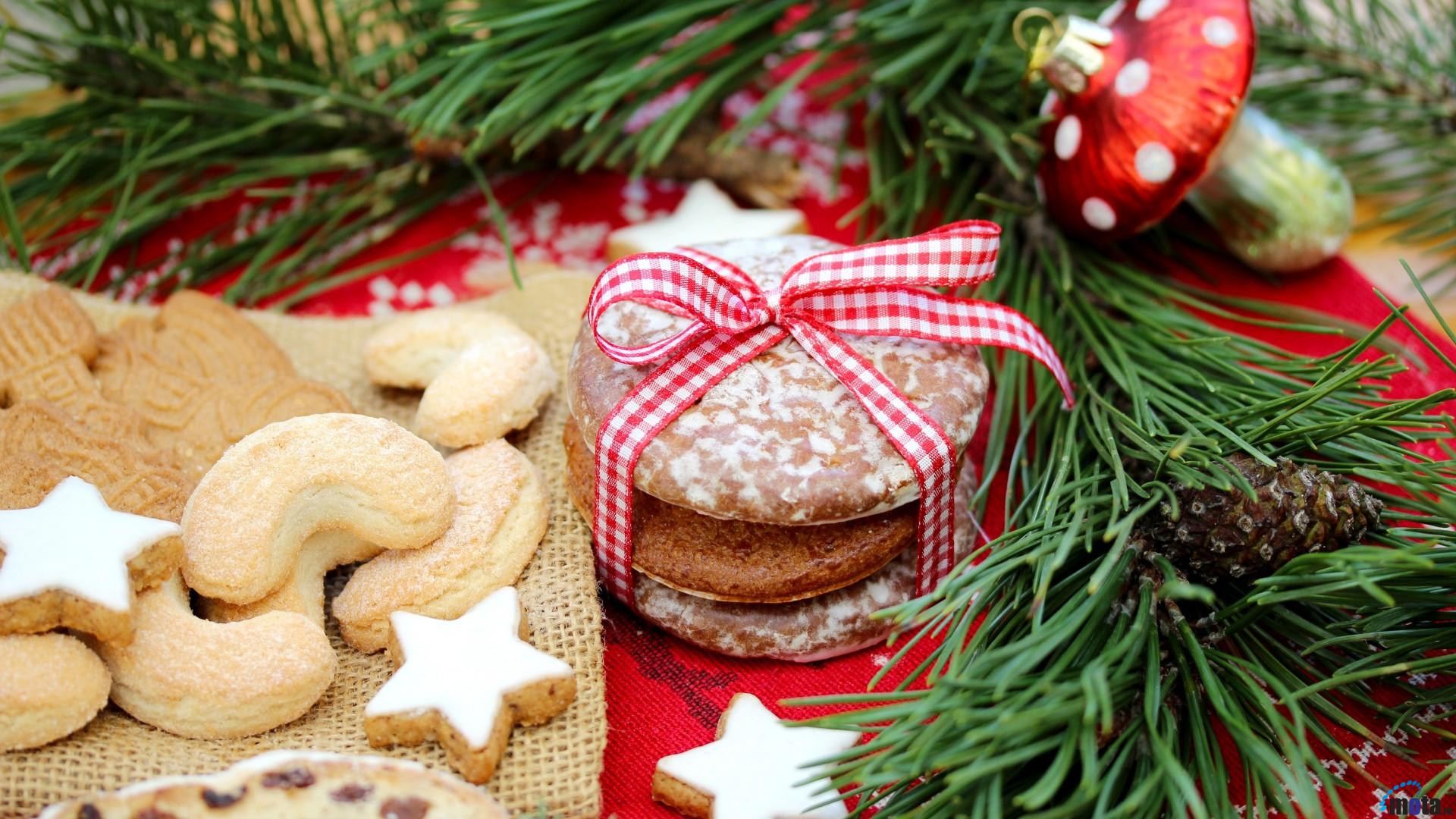 Another great reason for making cookies in the days before December 25th, is to bring your family members together in the kitchen to throw down some flour and create your own special holiday memories. Getting together with your kids may be a little messy and require a bit of cleanup afterwards, but the smell of baking cookies solidifies those memories for years to come.
We scoured our culinary resources and came up with some of the best recipes for making Santa's offerings. Check out these four favorites. Pick one, (or all of them), and start baking some special holiday memories right now!
Easy Recipes
Jodie's BLC Melt-In-Your-Mouth Shortbread Cookies
The Perfect Christmas Cookies
1 cup unsalted butter softened to room temp
1/2 cup powdered/confectioner's sugar
1/4 cup cornstarch
1 1/2 cups all-purpose flour
(Makes approximately 1 1/2 to 2 dozen depending on your preferred size of cookie).
With a standing, or hand held electric mixer, whip the butter until light and fluffy.
Add in the rest of the ingredients and mix on low until well incorporated and fluffy, (about 5 minutes).
At this point you can drop by spoon onto a cookie sheet and bake for 12-15 minutes at 350 or, do as we do…
Roll out into a 2-inch 'log' (approx 10-inches long), wrap in Saran Wrap and place on a flat plate and refrigerate for 3 hours.
Unwrap the dough and with a sharp knife, cut into rounds about 1/2″ thick. Place 2-inches apart on your cookie sheet and bake, (gently press down with a fork before placing in the oven).
You can also top with sprinkles, candied cherries, or nuts (great for any holiday).
Bake in the preheated 350 oven for 12-15 minutes until slightly golden, you don't want the edges browning.
TIPS
The dough can be frozen for up to a month. Wrap the dough log in double layers of Saran Wrap. Thaw overnight in fridge.
Can also be frozen after baking for up to 2 months. Store in an airtight container between sheets of wax paper.
If you want to make cut-out shapes, roll dough to about ¼-inch thickness, place on cookie sheet, then decorate as desired. Bake for about 10 minutes, and check for doneness after about 8 minutes.
Courtesy of The Blind Lady Café, @theblindladycafe.
Double Chocolate Nutella™ Cookie Truffles
Chocoholics, rejoice! This cookie truffle is for you in all its chocolate, hazelnut glory!
1 pouch (1 lb 1.5 oz) Betty Crocker double chocolate chunk cookie mix (Vegetable oil, water and egg called for on cookie mix pouch)
4 oz cream cheese, softened
1/2 cup Nutella™ hazelnut spread with cocoa
2 cups dark chocolate chips
2 tablespoons shortening
1 tablespoon Betty Crocker™ Decorating Decors chocolate candy sprinkles
Heat oven to 375°F. Make cookies as directed on pouch. Cool completely, at least 15 minutes.
In food processor, process half of the cookies to fine crumbs. Remove and set aside; continue to process remaining cookies to fine crumbs. Mix all of cookie crumb mixture in food processor. Add cream cheese and Nutella™ spread. Process until well combined and mixture can be pressed into a ball, 1 to 2 minutes. Shape cookie mixture into 52 (1 1/4-inch) balls; place on cookie sheet lined with waxed paper. Refrigerate 15 minutes.
In medium bowl, microwave chocolate chips and shortening uncovered on High 60 to 90 seconds or until mixture can be stirred smooth.
Remove half of the cookie balls from refrigerator. Using 2 forks, dip and roll chilled cookie balls, one at a time, in melted chocolate. Return to lined cookie sheet; immediately decorate top with sprinkles. If chocolate has cooled too much, reheat. Refrigerate truffles about 10 minutes or until coating is set. Repeat with second half of cookie balls. Store covered in refrigerator.
Tips:
For smooth dipping, use two plastic forks with the two center tines removed to dip the truffles in melted chocolate.
Place truffles in miniature cupcake liners for serving.
Make ahead of time and freeze in airtight container with wax paper between layers.
Shape your truffles quickly with a small cookie scoop.
Courtesy of Betty Crocker (bettycrocker.com)
Sugar Cookie Cutouts
This tried-and-true recipe makes dozens of sugar cookie cutouts that you and your family can decorate for Christmas or any other occasion.
1 cup butter, softened
1 ¼ cups sugar
1 ½ teaspoons baking powder
½ teaspoon salt
2 eggs
2 teaspoons vanilla
3 cups all-purpose flour
1 recipe Royal Icing (optional)
1 recipe Powdered Sugar Icing (optional)
Decorative sprinkles and/or small candies (optional)
Preheat oven to 375 degrees F. In a large bowl, beat butter with an electric mixer on medium to high speed 30 seconds. Add sugar, baking powder, and salt. Beat until combined, scraping side of bowl occasionally. Beat in eggs and vanilla until combined. Beat in as much of the flour as you can with the mixer. Using a wooden spoon, stir in any remaining flour. Divide dough in half. If necessary, cover and chill about 30 minutes or until dough is easy to handle.
On a lightly floured surface, roll half of the dough at a time to 1/8- to 1/4-inch thickness. Using desired cookie cutter, cut dough into shapes. Place 1 inch apart on an ungreased cookie sheet.
Bake for 7 minutes or until edges are firm and bottoms are very lightly browned. Transfer to a wire rack; cool.
Tip: If desired, Powdered Sugar Icing. Spread and/or pipe the icing onto cookies. If desired, top iced cookies with sprinkles and/or candies.
Powdered Sugar Icing
3 cups powdered sugar
1 teaspoon vanilla or almond extract
3 – 4 tablespoons milk
In a small bowl, combine powdered sugar and vanilla. Stir in enough milk until icing reaches spreading consistency. If desired, tint with paste food coloring.
Courtesy of Better Homes & Gardens, BHG.com
Classic Gingerbread Cutouts
Fill the kitchen with scents of traditional Christmas making these spiced cutout cookies.
2 ½ cups all-purpose flour
1 cup whole wheat flour
1 teaspoon ground cinnamon
1 teaspoon ground ginger
¾ teaspoon baking soda
½ teaspoon ground nutmeg
¼ teaspoon salt
¼ teaspoon ground cloves
1 cup butter, softened
1 cup sugar
1 egg
½ cup molasses
2 tablespoons lemon juice
Makes about 90, 2 1/2-inch cookies.
In a medium bowl stir together flours, cinnamon, ginger, soda, nutmeg, salt, and cloves. Set aside. In a large mixing bowl, beat butter with an electric mixer on medium to high speed for 30 seconds. Add sugar; beat until fluffy. Beat in egg until mixture is light. On low speed, beat in molasses and lemon juice. Beat in as much of the flour mixture as you can. By hand, stir in remaining flour mixture. Divide dough in half. Cover and chill at least 3 hours or until easy to handle.
On a lightly floured surface, roll half of dough at a time to 1/8-inch thickness. Using 2-1/2-inch cookie cutters, cut into desired shapes. Place 1 inch apart on an ungreased cookie sheet. Bake in a 350 degree F oven for 8 to 10 minutes or until edges are lightly browned. Cool on cookie sheet for 1 minute. Transfer cookies to a wire rack; cool.
In a medium mixing bowl combine powdered sugar, meringue powder, and cream of tartar. Add the cold water. Beat with an electric mixer on low speed until mixture is combined, then on medium to high speed for 7 to 10 minutes or until mixture forms stiff peaks. (If mixture seems stiff while beating, add water, 1/2 teaspoon at a time. Icing should be fairly thick for piping. For a thinner, glazing consistency, stir in a little more water after beating.) When not using, keep icing tightly covered to prevent drying. Decorate cookies with icing. If desired, tint part of the icing with paste food coloring and add details to the cookies.
Tip: One brand of meringue powder is Wilton. Look for the powder at kitchen, cake-decorating, and crafts shops.
Icing
2 cups sifted powdered sugar
4 teaspoons meringue powder
¼ teaspoon cream of tartar
3 tablespoons cold water
Paste food coloring
Courtesy of Better Homes & Gardens, BHG.com
So there you are, four recipes for making your own holiday magic. Old St. Nick is sure to remember your treats and reward your family's efforts. And the magic will continue with the time you all spend together mixing and rolling out your own new family tradition. Now where's my glass of milk?!
Sidebar—Wilton Holiday 8-Pc. Metal Cookie Cutter Set, 2308-1132
Looking for a great stocking stuffer gift to add to the goodness in the kitchen? Check out this important cookie making accessory at Amazon.com.
Each approximately 3-inches, hand wash in hot, soapy water; rinse and dry before using.
Or go to the mall and check out what's new in the kitchen & Cooking shops.
–Edward Carl, (or BetterHomeShow